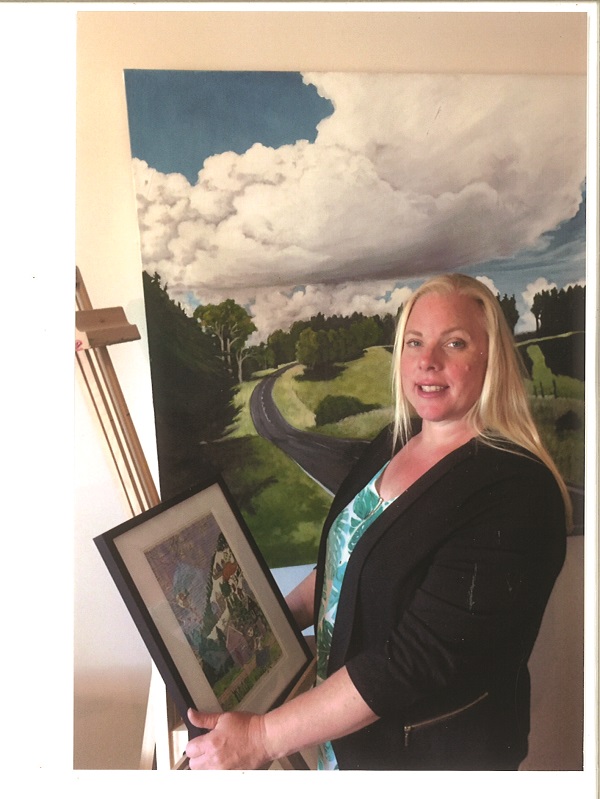 Jacqueline Brown is a Southern Highlands based artist who works mainly in Acrylics, Gouche and coloured pencils. Jacqui also enjoys the "Old School" technique of pyrography on wood and is a keen gardener.
Jacqui holds a diploma of fine arts and creates art full time along with illustrating books. Her recent journey of illustrating Birds n' Words and Birds are Intelligent shows off her talent in illustrating birds, some of which are indeed endangered. Her forte is painting birds with flowers in still life where there is ample opportunity in the Southern Highlands.
Jacqui's attention to detail in relation to the "off beat" nature of the free range poems by John R Bicknell is exquisite, thus showing a sense of humour and excellent grasp of the bird/animal portrayed.
Jacqui has the talent and steadfastness of purpose in her chosen field of the arts to do exceedingly well. A very pleasing book has eventuated with the collaboration of Jacqui and John Bicknell that will be valued by families and bird lovers.
At present Jacqui is learning under Spudlane at the SHAC and is looking to the future by teaching her passion to others and exhibiting yet another solo show of her work at the end of 2019.
Please do check out her profile at jacqui_brown_artist on Instagram for more information.